Personalized Dental Treatments
With an Edmonton Orthodontist Looking Out For Your Smile
Welcome to Align Orthodontics, the Edmonton offices of orthodontists: Dr. Karen Hesse, Dr. Brian Nebbe and Dr. Paul Major. Our Edmonton orthodontic doctors are all trained specialists providing personalized orthodontic treatment and braces to children, teens and adults, with no referral required, in the Edmonton and Sherwood Park areas of Alberta. Our orthodontists know what a difference in health and self-esteem a beautiful smile can make, which is why we are dedicated to helping our patients achieve their orthodontic goals!
Orthodontic Treatment in Edmonton & Sherwood Park
At Align Orthodontics, we welcome your inquiries and will suggest techniques and treatments best suited to the individual needs of each patient. We pride ourselves in having a strong, integrated team of orthodontic specialists, dental assistants, dental technicians, and administrative coordinators who are committed to providing quality care and orthodontic services to our Edmonton patients. 
At our Edmonton and Sherwood park dental clinics, we encourage early intervention treatment and growth modification when necessary. We recommend first visits at age 8 to determine if your child could benefit from orthodontic treatment or braces. We offer quality treatment utilizing metal braces, ceramic braces, Invisalign® aligners, as well as full growth modification appliances. If you are searching for a way to discreetly straighten your teeth, our orthodontists are fully certified and experienced in providing the Invisalign® system, a series of invisible braces.
We are also proud to offer you the expertise of an in-house orofacial pain (TMJ) professional Dr. Reid Friesen. Dr. Friesen practices in the diagnosis and treatment of jaw joint and sleep apnea dysfunction as well as in oral diseases and disorders. Dr. Friesen's Edmonton practice is located and operated independently within the Align Orthodontics facility.
*Dr. Karen Hesse, Dr. Brian Nebbe and Dr. Paul Major are authorized orthodontists and preferred providers of INVISALIGN products made by Align Technology, Inc. Align Orthodontics Inc. is an independently owned and operated practice and is not owned or affiliated in any other way with Align Technology, Inc.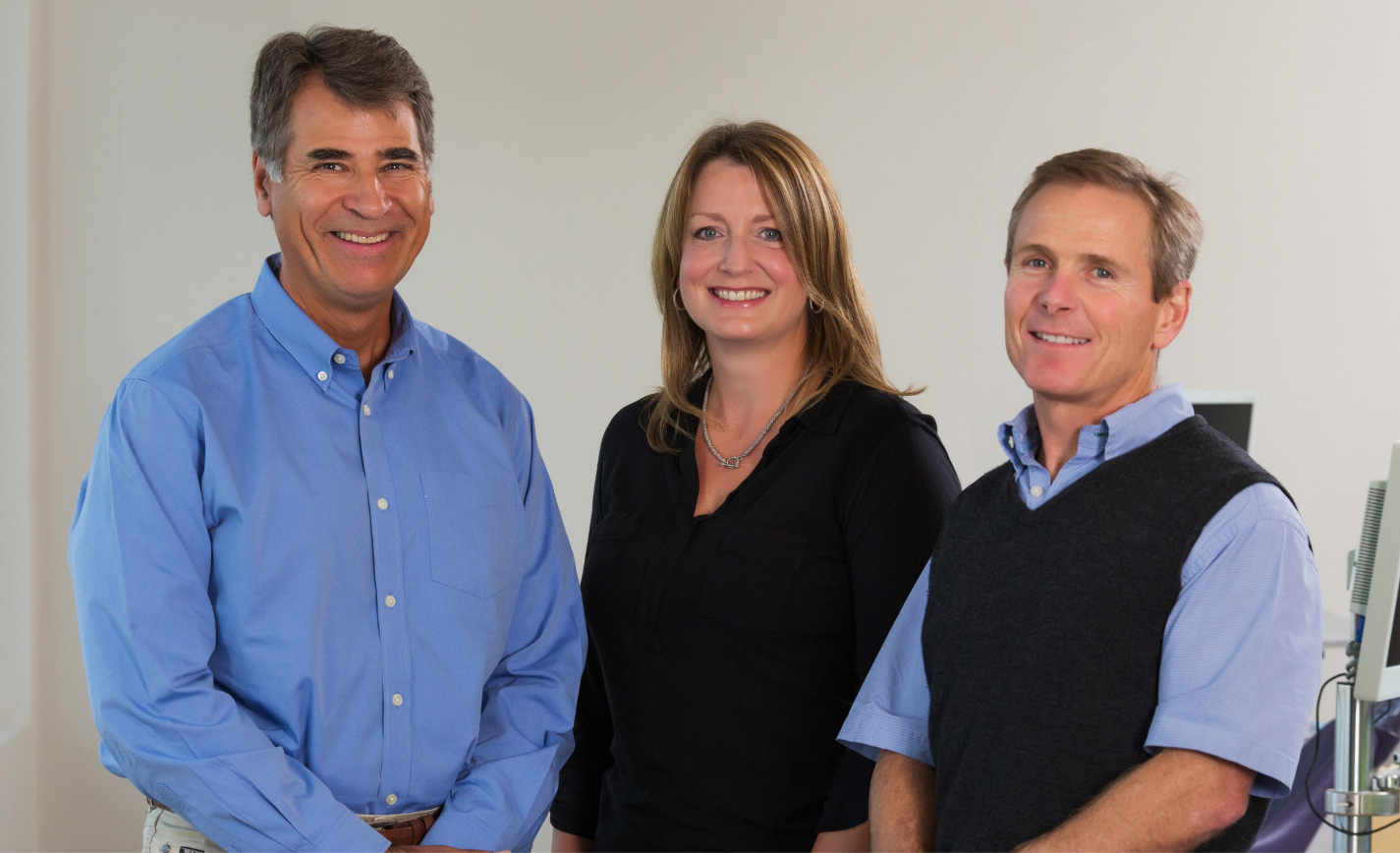 First Orthodontist Visit
At Align Orthodontics, we understand the importance of a beautiful smile and a healthy, functional bite. We want to learn what is important to you.
Making your smile achievable
Your orthodontic treatment is an investment that lasts a lifetime. Understanding your dental benefits is essential and our experienced Edmonton administrative team will assist you to determine your orthodontics coverage.
Frequently Asked Questions